Warren County Dental Clinic
Click on a link below for more information


Warren County Dental Clinic
304 South Main Street
Monmouth, IL 61462
Phone (309) 734-7402
Fax (309) 734-9984

Please call to set up an appointment.

Same day and walk-in appointments are welcome if the schedule permits.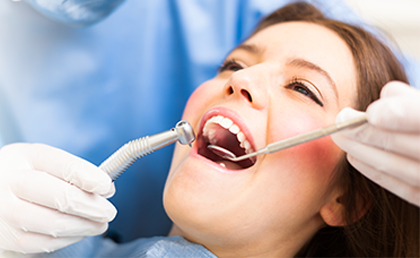 About WCHD Dental Clinic
We invite you to visit the Warren County Dental Clinic. This dental clinic has been funded in part by the Illinois Children's Healthcare Foundation and the Community Health Foundation of Warren and Henderson Counties. We are dedicated to serving individuals of all ages with Medicaid, private insurance and those who have no insurance. Our priority patients will be children needing dental care.
Services Provided
Examinations
Cleanings
Extractions
Sealants
Fillings
X-Rays (Digital Bite-Wing and Panoramic)
INSURANCE MAY NOT COVER ALL OF THESE SERVICES.
Spanish and French interpreters are available on site or via telephone. Intérpretes en español y francés eastán disponibles en el sitio o por teléfono. Interprètes espagnols et fraçais sont disponibles sur place ou par téléphone.
How Much Will It Cost?
Our services cost the same as they do at other local dentist offices in town. We offer a discount for uninsured patients. The discount is based on income and household size.
What To Bring To Your Appointment?
Medicaid Clients
Current Medication List
Current Medicaid Card
Private Insurance Clients
Current Medication List
Current Insurance Card(s)
Un-Insured Clients
List of Current Medications
Proof of Income for the Household for the Past 30 Days